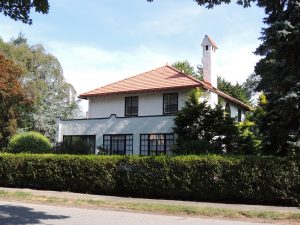 Ceramic Tile, although not as popular as other roofing materials here in the North East is a quality roofing material that has many choices that complement the architecture of our region.
Although expensive and logistically challenging to install Ceramic Tile offers a vast range of colors and styles that look beautiful with any architectural style.
Triple M Contracting has years of experience installing these roofs and working with such suppliers as Ludowici to ensure a perfect match when performing repairs.
Ceramic Tile is a beautiful and long lasting roofing material with a 80-100 year life expectancy. Although ceramic tile roofs are common throughout the Mediterranean and Latin influenced the architecture of the South West, Florida, and California, a high-quality tile will be hard-fired and will not absorb moisture that can fracture a tile when frozen.
Thus such tiles are suitable for northern climates and when used can be an extravagant architectural statement. All high-quality tile roofs are expensive, both in terms of the material and the installation, and so clay tile roofs are fairly rare.