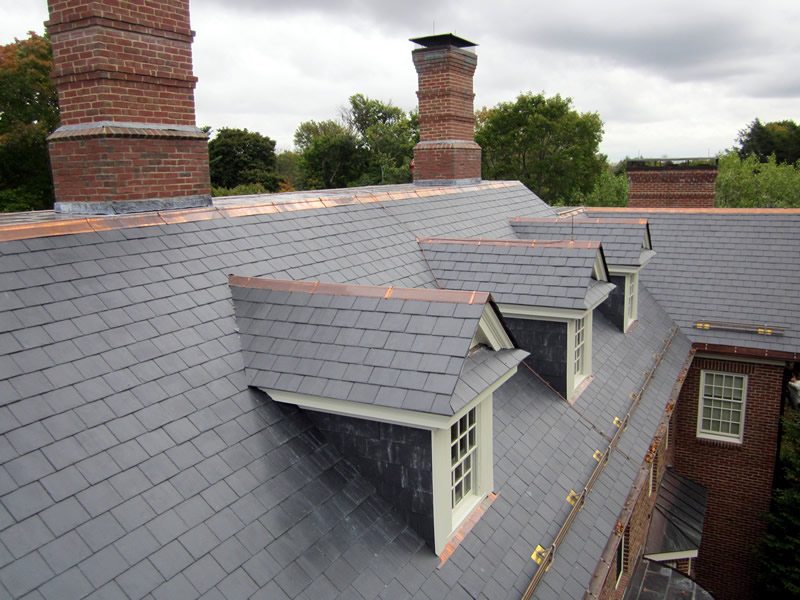 Slate
Slate is arguably the crown jewel of roofing materials. The durability, longevity, and wide array of colors and styles of installation make a slate roof a great choice for protecting your home with an investment that will function for generations to come.
Slate is a traditional and time tested roofing material dating back over a millennium. Slates are stone and therefore are as permanent as any stone. For this reason, slate roofs commonly last well over 100 years with minimal maintenance. The Saxon Chapel at Stratford-on-Avon, Wiltshire, England was built in the 8th century and is still in good condition today.
Learn more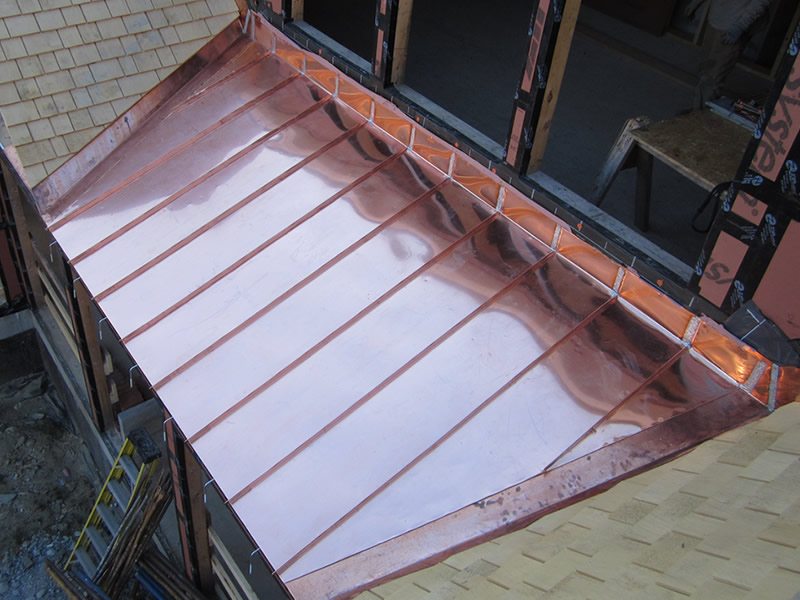 Copper

For centuries, Architects have chosen copper for protecting commercial and institutional structures. Copper has given entirely satisfactory service on roofs, gutters, and other weatherproofing constructions, with outstanding resistance to the assault of corrosion ordinarily caused by exposure to the atmosphere. For this reason, more and more home owners and builders are choosing copper.
Copper roofing, first applied 2,500 years ago and still widely specified by leading architects for commercial and institutional buildings, is growing in popularity for private homes. Taken with its beauty, durability and corrosion resistance, more and more homeowners are beginning to demand copper roofing.
Learn more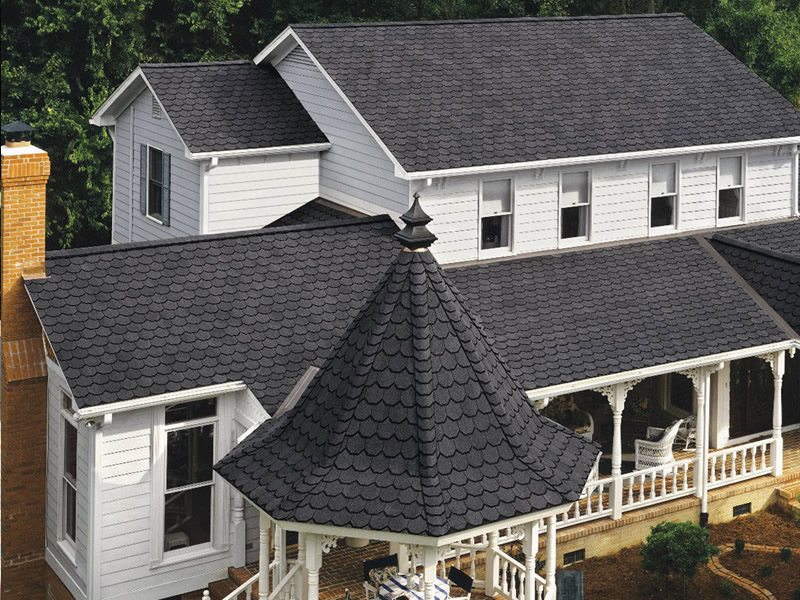 Shingle

70% of new homes that are built today use some type of asphalt shingle. Cost can be a major factor in choosing what roofing material to use.
With asphalt shingles being the least expensive and with the ever expanding selection of colors, textures, and durability it is no wonder why asphalt shingles have become the most popular roofing material in America today.
Learn more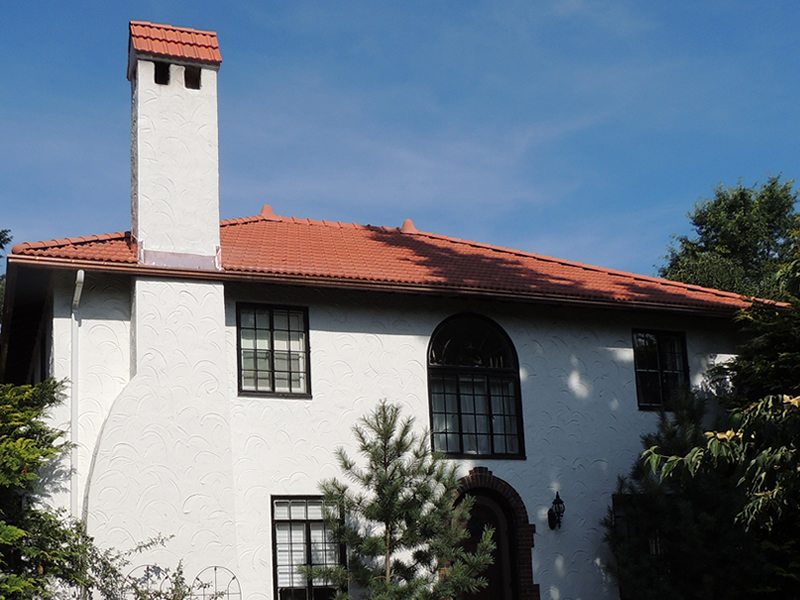 Other

In addition to Slate, Copper, and Shingle roofing there are a number of other alternatives. Here at Triple M Contracting, we have found with years of experience that some of these alternatives are better than others.
Specifically, in this section, we will cover Ceramic Tile and Rubber Roofing.
Learn more